Anna Lenzer
New York-based journalist
Posted: 12/23/11 09:13 AM ET
The Huffington Post ran a celebratory item last week announcing the Occupy movement's most exotic and far-flung victory yet. In a piece titled and tweeted by HuffPost as "
A Win for the 99 Percent
," the head of Fiji's military junta and self-appointed Prime Minister, Commodore Voreqe Bainimarama, wrote that "the '99 percent' have called and we have heard them." Bainimarama's inaugural HuffPost blog announced his alignment with the Occupy movement via the promised reduction of taxes on 99% of Fijiian taxpayers, a temporary "Social Responsibility Levy" on the top 1%, as well as a business-friendly climate for foreign investors. He even bothered to respond in the comments section. HuffPost readers could be forgiven for not noticing that the piece was written by an unelected dictator under
targeted military sanctions
by the United States, who has placed Fiji under martial law and
outlawed
freedom of speech, press, assembly, and association. Nothing in the post even hints at Fiji's nightmarish human rights conditions or the writer's status as an international pariah, though his bio does contain his curiously long list of additional titles including also being Fiji's self-appointed Minister for Information and Minister for Finance.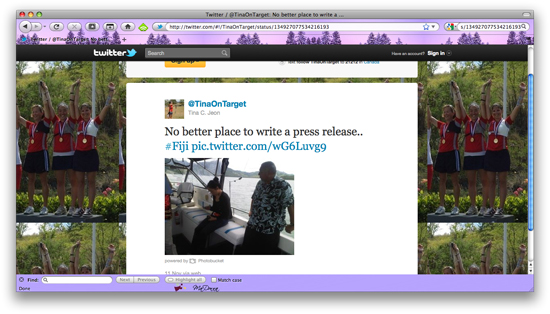 In the comments section of Bainimarama's HuffPost blog, International Trade Union Confederation General Secretary Sharan Burrow
noted
that "since Commodore Bainimarama seized power in a 2006 coup, Fiji has been sliding ever closer to absolute dictatorship, and no matter how much the regime invests in public relations, that simple fact remains."